Catharine Compston Paintings in Pastel and Oils

My background education in art was at the Alberta College of Art in Calgary, Alberta. I am an exhibiting member of the the St. Albert Painters' Guild and Harcourt House, an Edmonton artist-run Arts collective. The medium of choice for me is soft pastels, which have been in use since the 15th Century, and the pastel colours available have never been more varied or more intense. My love for pastels has expanding into the use of oil paint; a sister medium to soft pastel. Painting blends the creative with the technical, and my painting of the moment continually teaches me.
I am also fascinated with the human form and regularly participate in life drawing sessions and/or painting life studies in oils. Some of my
life drawing and oil paintings can be seen under "Other" in this website.
To inquire about available works or to contact me about commissions, please go to the Contact page.
FOR THOSE INTERESTED TO LEARN HOW TO PAINT IN PASTEL-
I teach Soft Pastel classes at the City Arts Centre, 10943-84 Avenue, Edmonton.
They run for 4- 8 weeks, usually on Wednesday evenings- 6:30-9:30 pm.
Register by calling 311
or register online at
http://www.edmonton.ca/activities_parks_recreation/visual-art-adult.aspx
Next courses:
April 11- May 2, 2018 (4 Wednesdays) Soft Pastels I and II - Register with course number 618835
July 10-31, 2018 (4 Tuesdays) Group of Seven Pastel Landscape; Details to follow!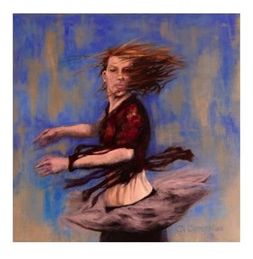 Recent Shows and Galleries
December 2017- Harcourt House fundraiser; selected artists' works, Jake's Gallery, Edmonton
October 2017- St Albert Painters Guild- Fall show
September 30, 2017- Nine Life drawings placed permanently in newly designed room in the Crash Hotel;
working with designer Susan Pointe ( S.Pointe & Co.) - Design Week, Edmonton
September 16, 2017- Riverbend Art in Our Park
May 23- July 4, 2017
:
Movement and Stillness: The Figure in Oils
- solo show
,
Naess gallery, Edmonton
June 2017: Harcourt House Members' Show
April 2017: St. Albert Painter's Guild spring show
March-April, 2017: Remedy cafe- 109 Street and 87 Avenue, Edmonton
January 13-14, 2017: Deep Freeze Byzantine Winter Festival, Edmonton - (Juried Art Gallery/Arts on the Avenue)
October 22-23. 2016, Art from the Unknown, Old Strathcona, Edmonton
July 26-August 19, 2016: VASA Gallery, St. Albert, Alberta: Drawing on Life, group show
July-August, 2016: The Big Big Portrait Show, Naess Gallery, Edmonton
June 2016: CKUA Radio building lobby gallery; Pastel landscapes
April 22-24, 2016: St. Albert Painter's Guild spring show, City Hall , St Albert
January 9-10, 2016: Deep Freeze Byzantine Winter Festival, Edmonton
September 11-13, 2015: Kaleido Family Arts Festival, Edmonton
February 2015: Cover artist for Artscape newsletter, SWCA
January 10-11, 2015: Deep Freeze Byzantine Winter Festival, Edmonton
2013-2016: Representation at Bay 12 Gallery, Pigeon Lake, Alberta
Harcourt House Members Show- June 20-July 5, 2013.
June 23- August 26, 2012: New Terrain: Landscapes in Pastel by David Shkolny, Judith Martin, and Catharine Compston, McMullen Gallery, University of Alberta Hospital. (Edmonton Journal article "Pastel's true colurs come through in exhibit", by Janice Ryan-July 26,2012)
June 21-July 3, 2012: The Works Art & Design Festival: McMullen Gallery show New Terrain: Landscapes in Pastel was part of The Works, a city wide fine arts festival in Edmonton. Please see the website www.theworks.ab.ca for more information.
Check back for upcoming events.....I'll post them here. A note about my web hosting provider: Fat Cow is 100% wind powered; one of the main reasons I chose it.
Please note: Images of my artwork may not be reproduced without my permission.
---